Byrne Cymbals is proud to have the mutual support of some truly excellent drummers. Their exceptional commitment to their music is one of the reasons it is so exciting for Byrne Cymbals to be a part of their story!
Chris Mead is Byrne Cymbal's first ever endorsed artist. Chris is a working drummer in Austin Tx. as well as frequently on tour across the country. He also has the distinction of being the resident gear expert at the A&F Drum Co. showroom. His Byrne Cymbals set up includes 15″ Turk Hihats, a 20″ Quarter Turk Ride, and 19″ and 22″ Custom Hybrid Cymbals that he worked with Ray Byrne to develop. The Custom Hybrid Series of Cymbals are thinly lathed cymbals featuring a partially lathed bell on both sides and five evenly spaced hammering pockets to add some dirt in the wash.
Paolo Cantarella is a full time gigging drummer and instructor based in New Jersey. He plays in a number of bands, keeping him busy and playing his Byrne Cymbals almost every night of the week! And his students are fortunate to have an instructor with such advanced chops!
Karl Grohmann is a composer, performing drumset/percussionist, and educator from Boston, MA. As an educator, he is on the faculty of St. Sebastian's School and Ursuline Academy, where he teaches music theory and ensembles. Karl received his BA from Berklee College of Music and his MA in Composition from Longy School of Music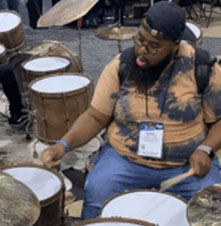 Daniel Steele records and tours with King's Kaleidoscope, as well as doing some incredible things with his team at Sounds and Gear- trailblazing with audio tools. Daniel's Byrne Cymbals setup includes a full set of Vintage Series and Quarter Turk Series Cymbals, as well as a few other pieces. Daniel has chops next to none, and it is an honor to have him represent Byrne Cymbals!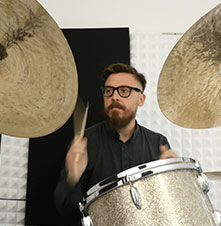 Pedro Ahets is a professional drummer based in Buenos Aires, Argentina, where he plays regularly with a quartet at the Thelonius Jazz Club. He is also an instructor and has made transcriptions of the work of jazz drumming legends available. Search for his material on YouTube!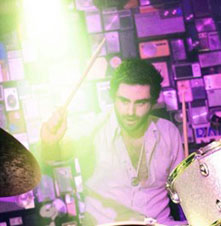 Tate Ignelzi is the drummer of up and coming Denver-based Heavy Diamond Ring. As a working drummer, he plays with a few other groups around Denver and represents Byrne Cymbals with his setup that includes both Half Turk and Quarter Turk Series Cymbals.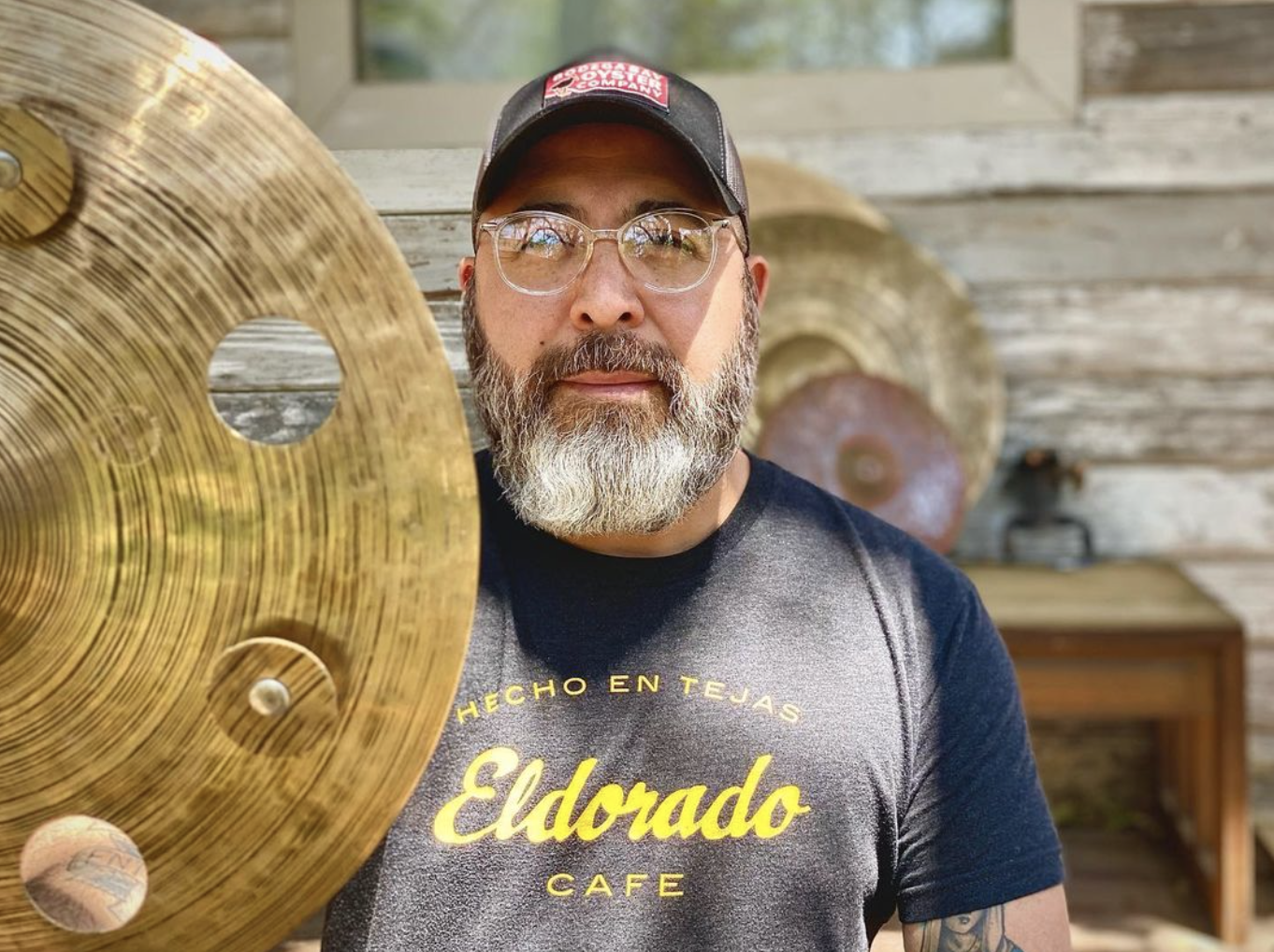 Fred Mandujano is a full-time working drummer based in Austin, TX. He is relied on heavily for studio work and live music. Working on a wide variety projects, Fred is the definition of pro musician. His set-up consists of several unique and custom pieces but most notably the very rare Reverse Quarter Series which is fully lathed on top and wide lathed on the bottom. Complete with a classy Butterscotch Patina.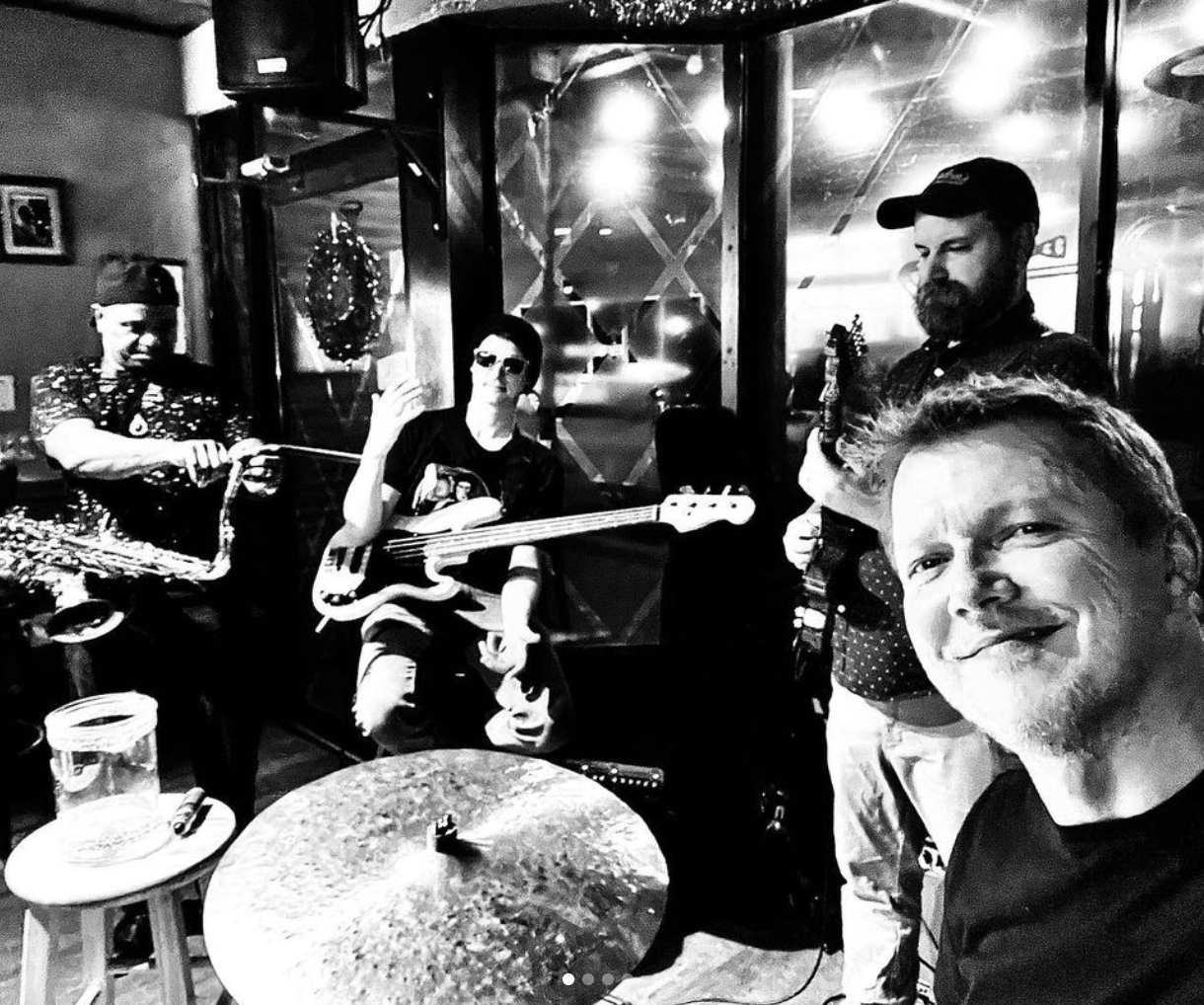 Tony Lee is a full-time player and educator in Columbia, SC. As a professional drummer, Tony works across a number of musical styles and is an accomplished jazz drummer. His Byrne Cymbals setup consists of a variety of cymbals including the flagship Vintage Series and an experimental, deep-hammered ride.